Kids Course
"Build a strong mind against bullies" and "develop your character to understand other's pains and sufferings.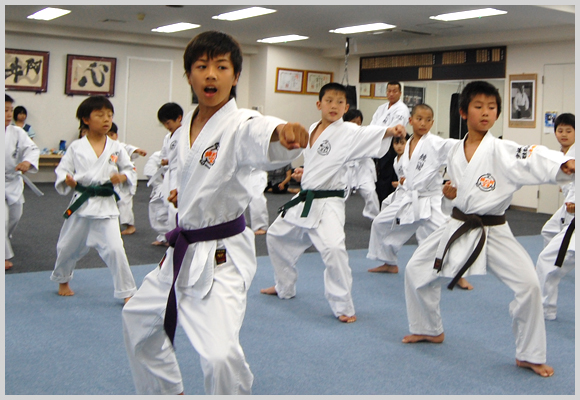 By training our minds and bodies through training in "karate-do" (implies karate as a total way of life that goes well beyond the self-defense applications), we can learn about human decency and deepen our compassion for people and for life. There in no age or gender boundary for leaning that, and anyone can start developing it at any time.
Shihan Imai's guiding light would be there to provide the equal care and attention needed to get detailed explanation on all the techniques and the principles.
Our dojo is made to be hygienic, and has an easy access to Kannai station.
Increase your "health and well-being," develop your "concentration skills" and mold yourself to become a "strong" and "kind" person. Many children practice karate at our dojo energetically as they work out a good sweat.
Feel free to checkout our dojo or attend the free trial practice.
★Campaign for New Member★
All new members can have a free karate uniform now♪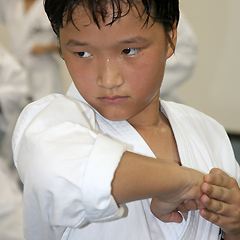 All new members can have a free karate uniform now
6,000 yen/month
(Family discount is available. 5,000 yen)


Entrance fee: 6,000 yen
(Only 5,000 yen per person when more than 2 people register together.)
* You can join us anytime.
【 Admission details and schedule information. 】
Training Schedules
※ National holiday (on weekday) is closed.
Daytime Course (Only for Adults)
Monday to Friday 13 : 30 – 15 : 00
Weekend Course (Children to Adults)
Saturday/Sunday 10 : 30 - 12 : 00
*Available for only free course.
Children Course
Monday to Friday 17 : 00 - 18 : 30
Students and Adults Course
Tuesday to Friday 19 : 00 - 21 : 00
Encouraging forging and establishing a "kind personality", "courageous character" and "concentration skills" in themselves. Building empathy toward others.
Join us for practicing self-defense (for woman).
Let's build your body, mind and healthy spirits through Renshinkan. To be like a Modern Samurai!!